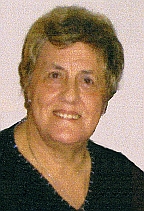 Anne Aldin
serves with a radio ministry in France. She is responsible for Bible correspondence courses. She started missions work in 1960.
Alan & Barbara Bachmann
have changed to retirement status with Avant Ministries, and are living in Florida. Alan is active in the local church there.
Ron & Linda Braaten
live in Unitedville, Belize. They invite teams of short-term missionaries to help them with their ministry of building homes, doing children's programs, and helping with education. Our church sent a team there in 2003. Email the Braatens at ron@oasisministrybelize.com
Paul and Karen Hodges
Paul is currently serving in Isiolo, Kenya. The purpose of his mission is to train native missionaries to reach unreached Islamic tribes with the Gospel and fulfill the Great Commission. He teaches, preaches, leads student outreaches, and participates in church planting among unreached tribes in remote areas. Karen supports his work and homeschools three of their children.
Rev. Perry & Susan Jones
serve as the Executive Director and the Director of Development of the Capital City Rescue Mission. The mission provides food, clothing, shelter, discipleship & recovery programs, and more for the homeless and needy of the Albany area.
www.capitalcityrescuemission.com
Dr. Karen
is a medical doctor working in community health in South West Asia with The Evangelical Alliance Mission (TEAM). She particularly enjoys working with women.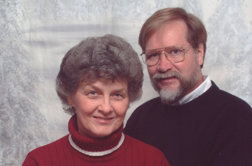 Roger and Lois Luce
Serve with The Evangelical Alliance Mission (TEAM)in Massachusettes.
Seth & Emily Phippen
Seth is in charge of all the work Teen Missions has in Malawi. There are four Bible schools with about 100 students total, 10 AIDS Orphan Rescue Units, 10 Motorcycle Sunday School Circuits, and two matrons units. Seth runs all the office work, finances, communication with staff and has general oversight of all the different ministries running there. Seth and Emily are also raising 3 young children, the youngest of which was born on Oct 24, 2018. It is a big job and they covet your prayer for wisdom and strength.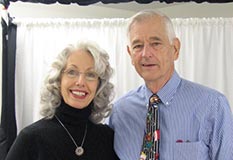 Bill & Karen Salisbury
write and perform puppet shows and do ventriloquism for Children's Gospel Crusade. They travel around the U.S., Canada, the Bahamas, and other places performing their children's programs to witness and win children to the Lord. Email the Salisburys at unccousin@aol.com
Dave & Stacy Wintsch
work with Young Life to bring high school kids to Christ in central Massachusetts. They have 4 young children. Email the Wintschs at wintsch@charter.net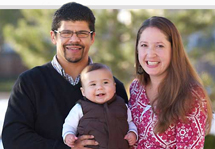 Israel and Julie Zalazar
Serve in Argentina working with rural churches in Salta and Jujuy. Training and discipling national pastors and leaders and working in evangelism and youth ministries.